ALUMINIUM RADIATOR MANUFACTURERS
NBR Radiator manufactures a wide range of different types of "Aluminum Radiator Cores". We have cores with louvered fins, non-louvered fins, welded tubes, with wide range of tube sizes. We are known for excellent performance, high-cooling capacity and durability and we are among the largest manufacturer of brazed aluminum and copper cores in India.
TUBES
Aluminum tubes are made on German Hi Frequency Welding tube mill using special grade alloys to give tubes extra strength. Consistency is maintained in tube size and welding strength. Welding strength is tested using eddy current checks. To check the bursting strength every 1000th tube is tested on burst pressure machine.
Sizes Offered
-
TUBE SIZE 16 X 1.8 MM THICKNESS 0.30MM
TUBE SIZE 22 X 1.8 MM THICKNESS 0.30MM
FINS
NBR produces a large variety of aluminum cores with high strength materials for long lasting product to cater to various sectors. We produce high quality cores with louver and Non-louver fins. Louvered fins have applications in on road vehicles where Non-louvered fin design is for earth moving and farming equipment to avoid clogging due to dust and husk.
Fin design are based on end use application.
OFFERED FIN WIDTH
- 16mm, 22mm, 36mm, 48mm, 56mm & 74mm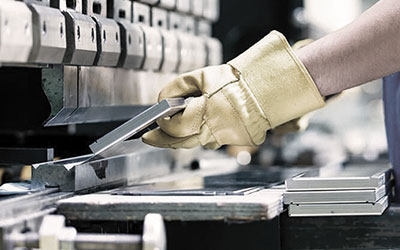 Header Plates
The press shop uses state-of-the-art equipment like the 250-ton hydraulic press and 110-ton cross shaft press. Shearing machine used to cut sheet to make the headers and side plates. The header plate is then made from the special grade cladded aluminum sheets using dyes and power press.
NBR makes all the header plates and side plates in-house, which gives them an edge over other manufacturers with a strict control over quality and cost benefits.